well, summer is pretty much over… and it went quick!
we've been out west visiting our clients/friends at the shores of the zeller see…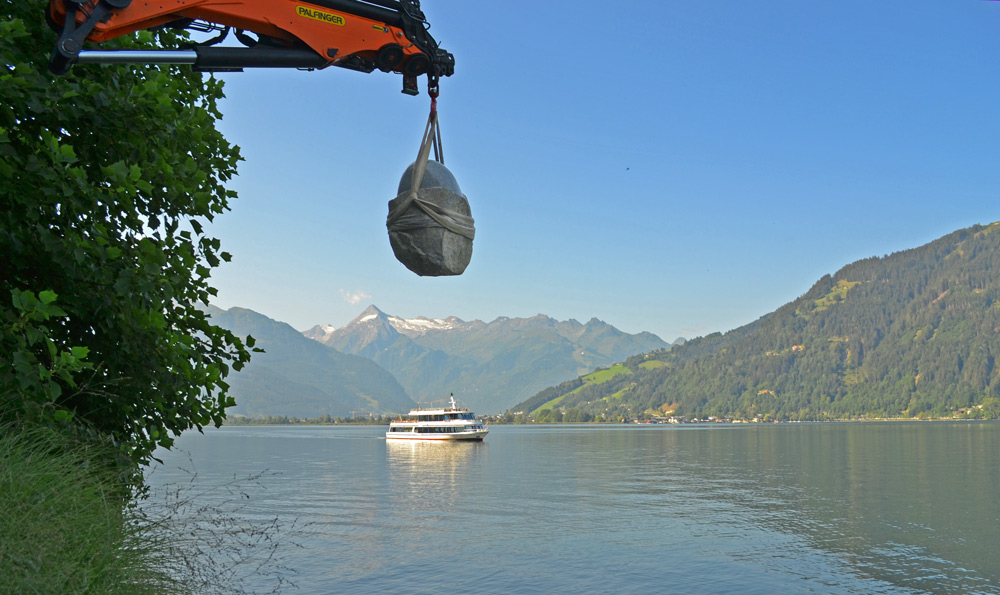 yes! and dropped another sculpture right on the waters edge… not on the cruise ship…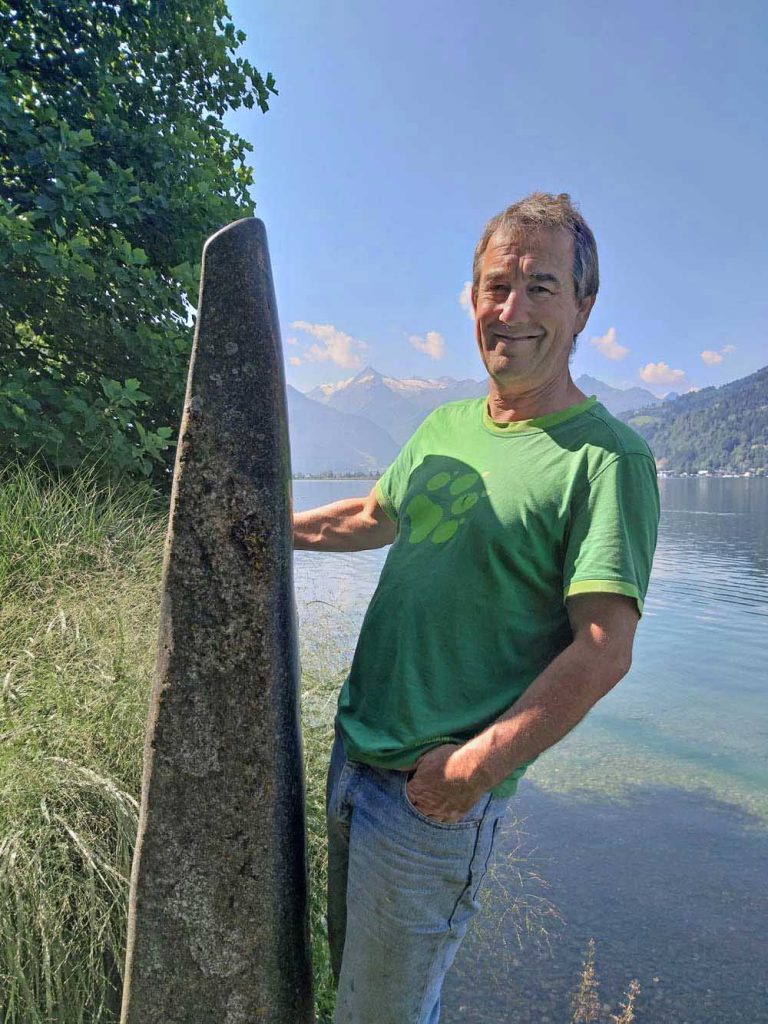 the alert viewer remebers this pretty needle we installed a few years ago…
and also, the sad but steady shrinking of our home glacier, on top of the kitzsteinhorn in the background…
and my dusty hair… from all that work…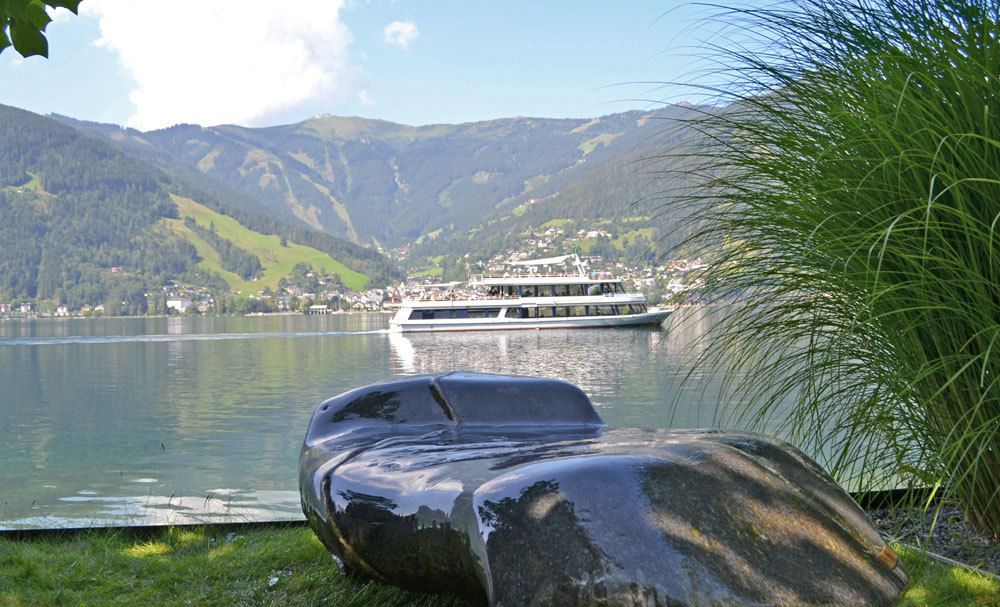 and as we had a brilliant operator in charge of the crane… we placed a third one right in front of schmittenhoehe in no time… surf's up!!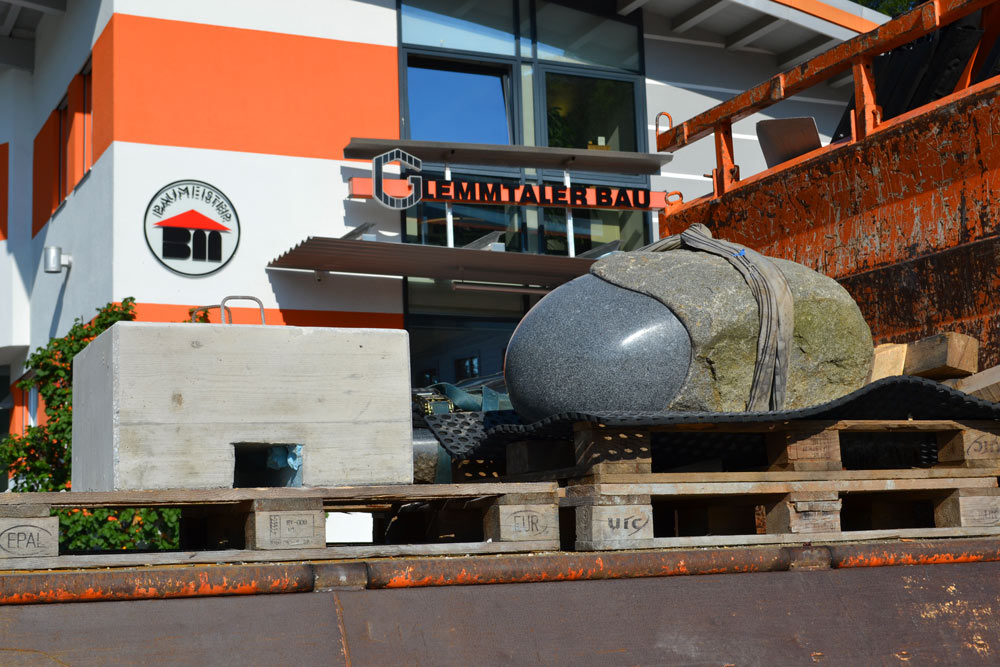 thanks to the people from glemmtaler bau, if you ever consider building a hotel in the pinzgau, let them know!
however, if you consider visiting arguably one of the finest hotels in the pinzgau… check out the art loving mob at the "gartenhotel theresia" in saalbach!
you'll find more sculpture there…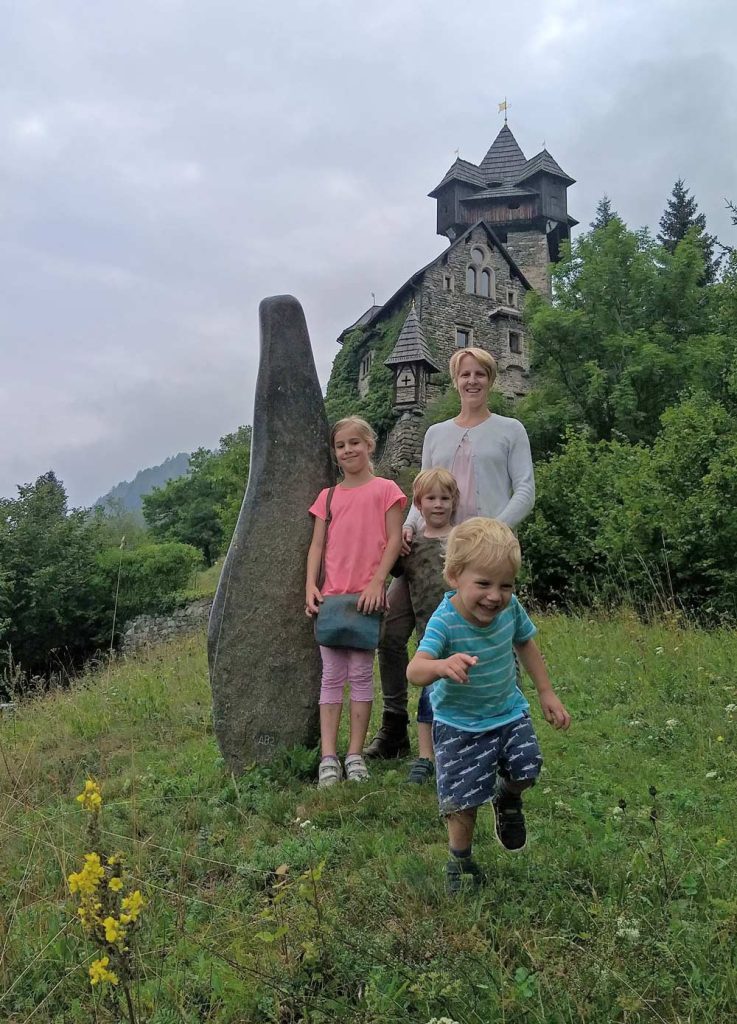 ..we vistited some more friends south of the alps… to have a look at a sculpture i have placed here nearly 20 years ago…
nice sculpture, nice house, shitty weather… but the kids had fun in that old castle, burg falkenstein…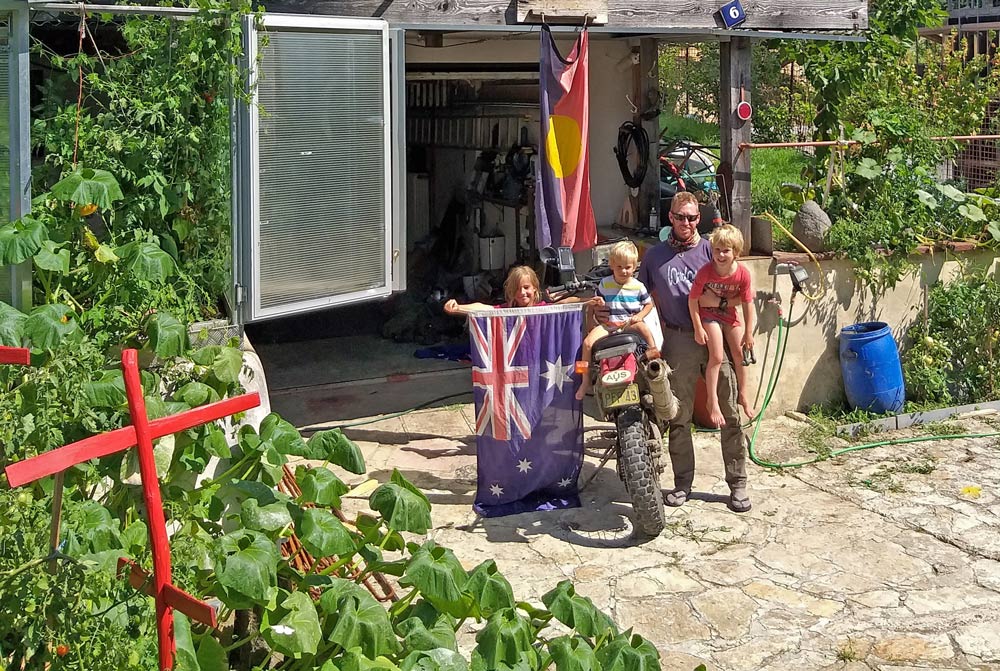 coming home from that trip we found a tent in the garden, an old honda 400 x-bike and… lee, my excavator friend from adelong… who happend to drive up north from the southwest slopes of new south wales… as you do…!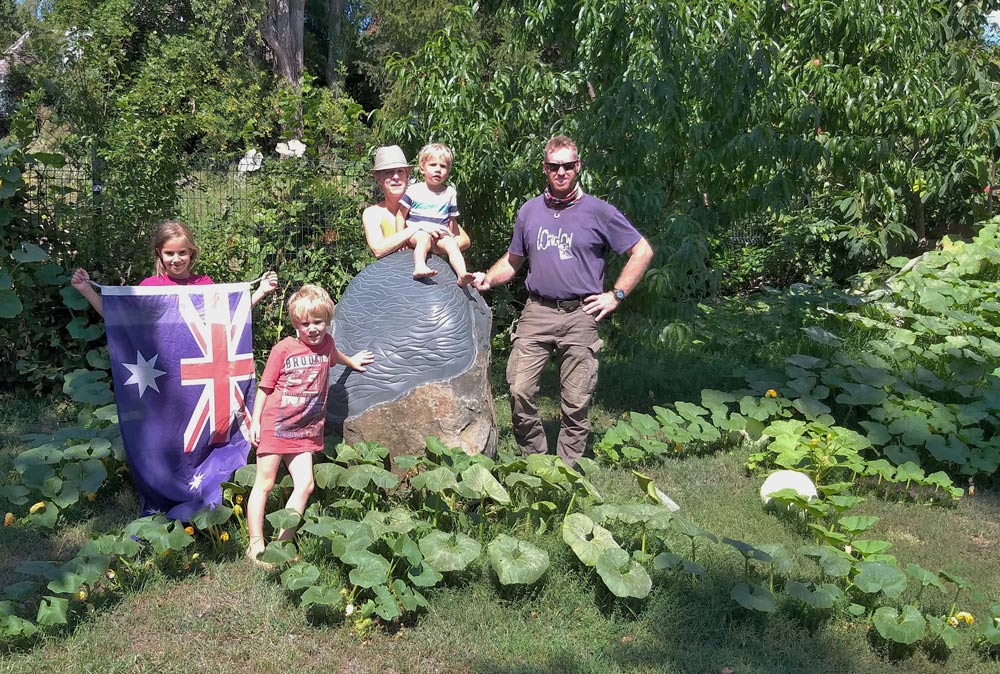 he looked a bit like the lone survivor of a nuclear disaster, but hey, he just passed asia, to check out this piece of basalt from bondo 50ks from his hometown…