after 2 months on the road we've reached western australia…. bye bye territory, see you in a while!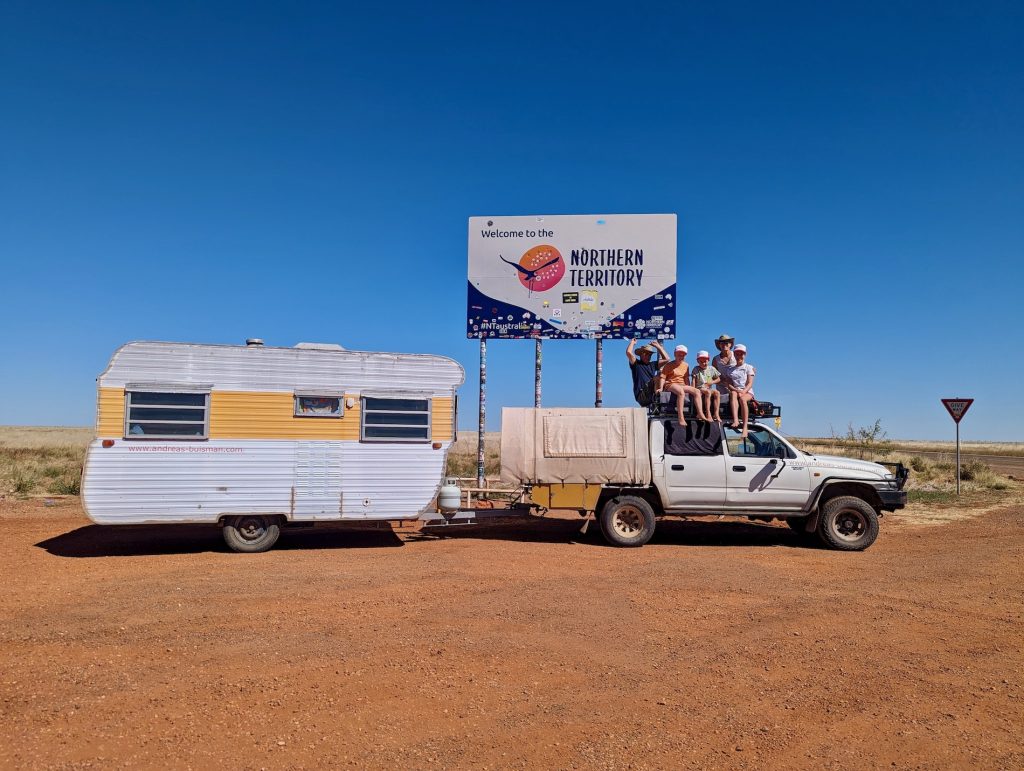 the kids love it – and so do we!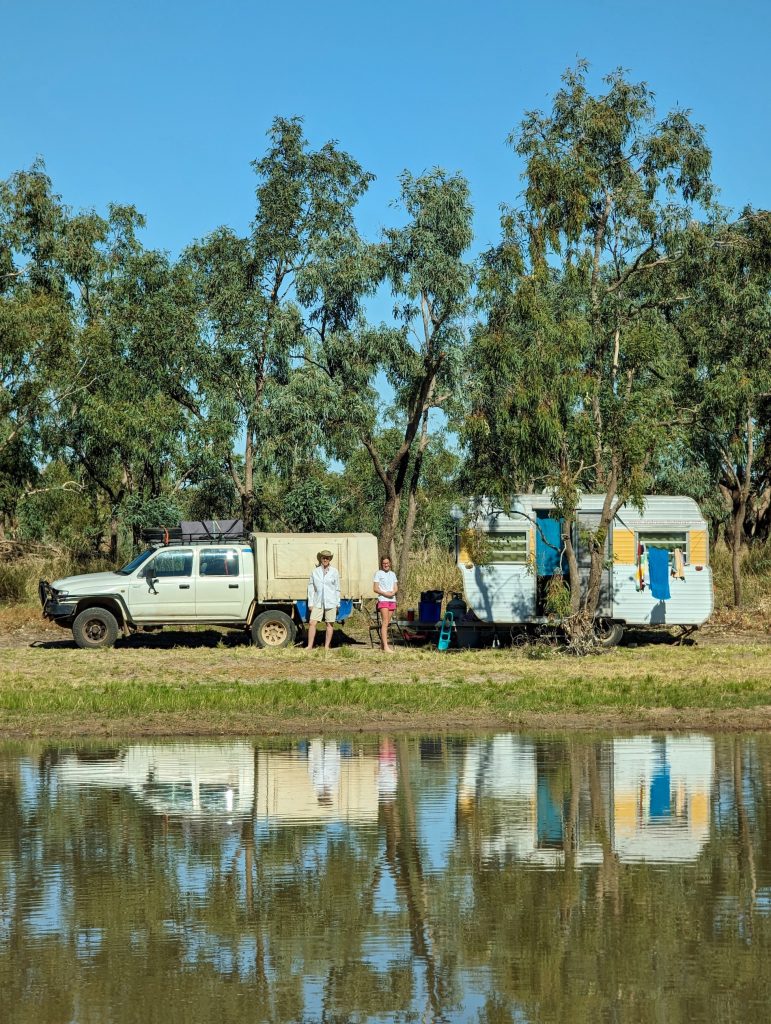 our camp locations are a bit adventurous at times….but lets face it, most of the time they're a ripper!  
camooweal billabong / queensland / georgina river
our only problem seems to be….days are too short!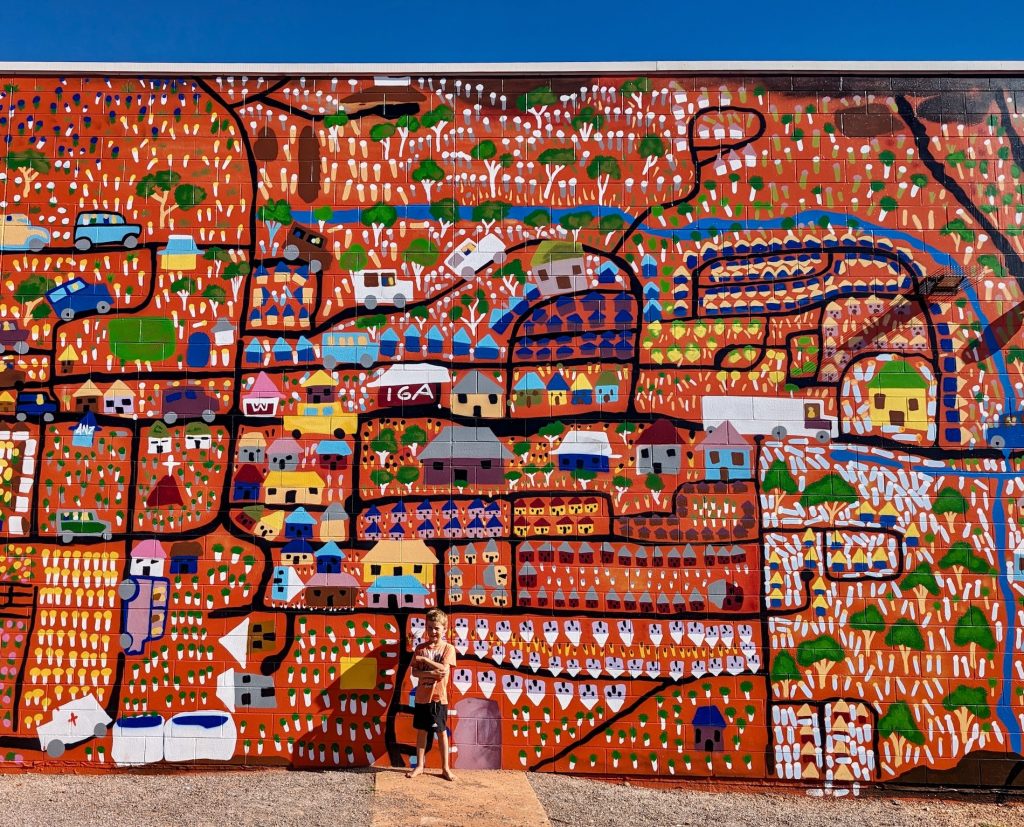 we have to do our shopping….. supermarket in tennant creek…..
can you find finn?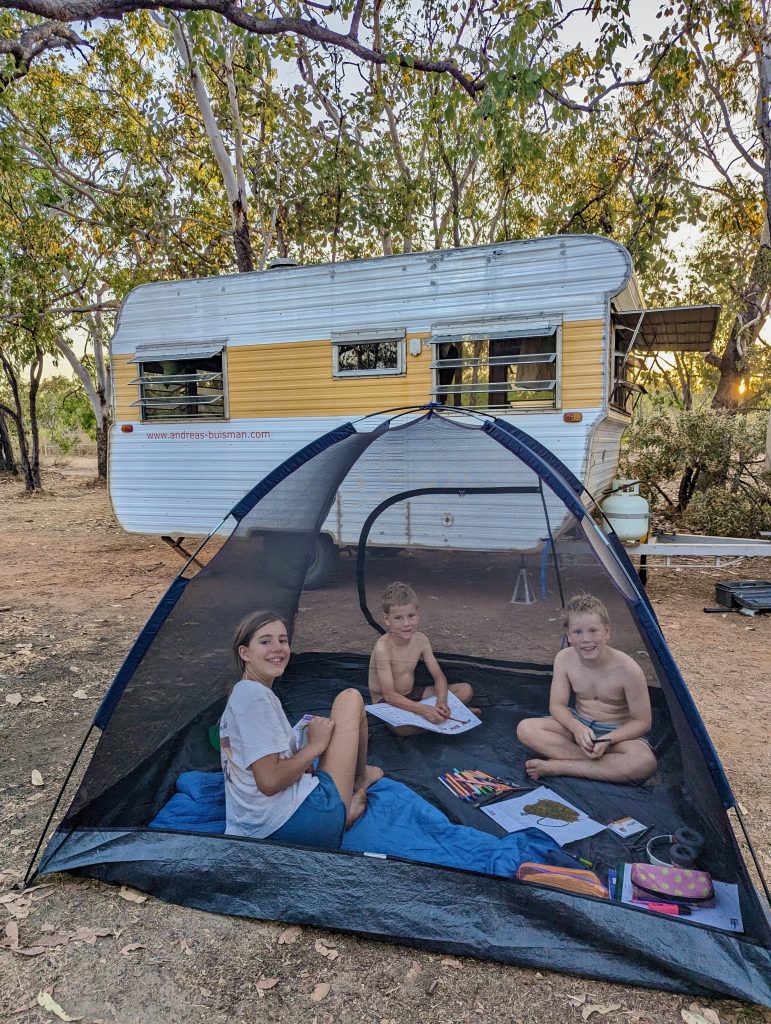 schooling in a mozzy and fly save environment…..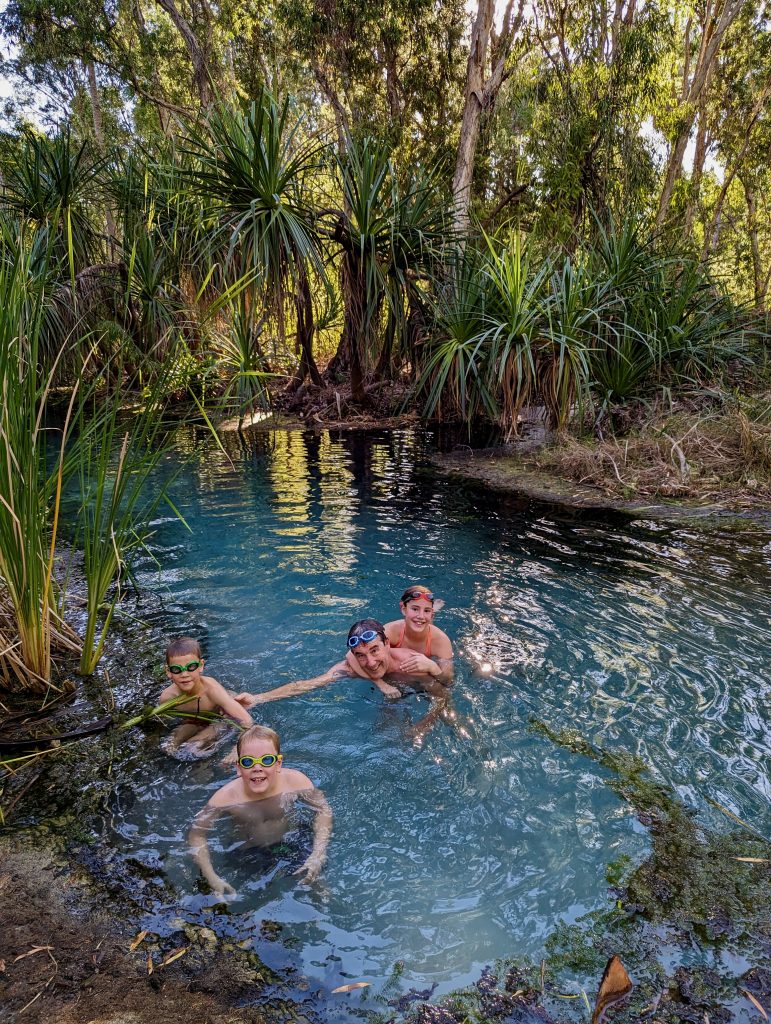 swimming is up there in the list…..bitter springs / mataranka / nt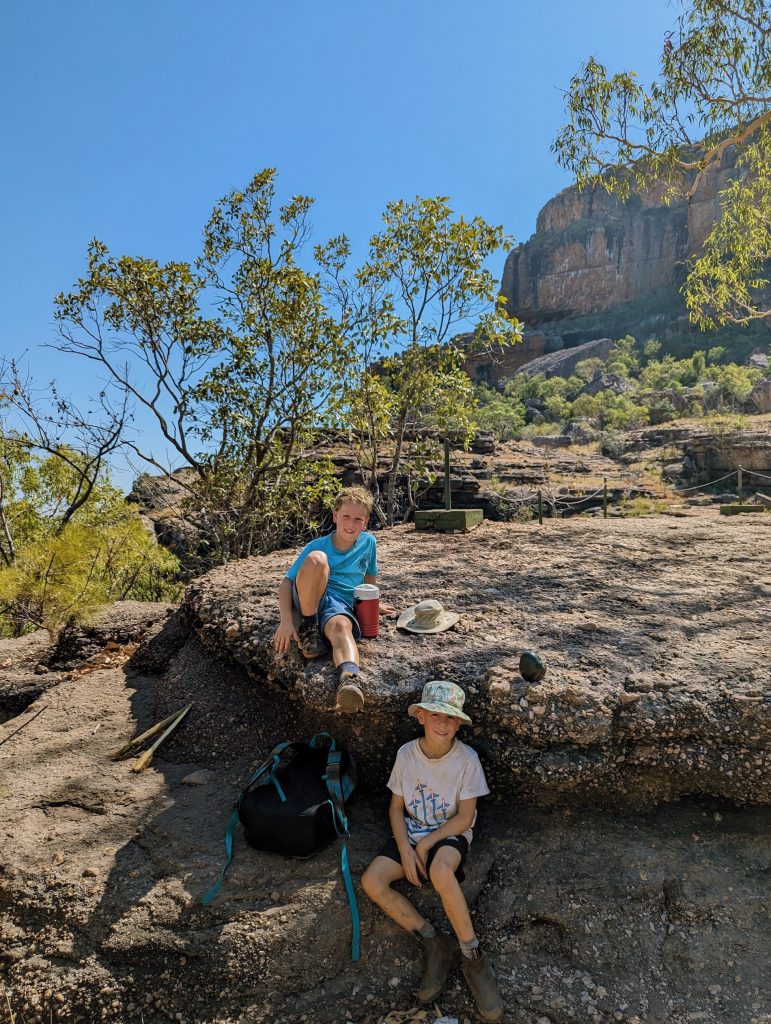 ….hiking….. burrungkuy / kakadu nationalpark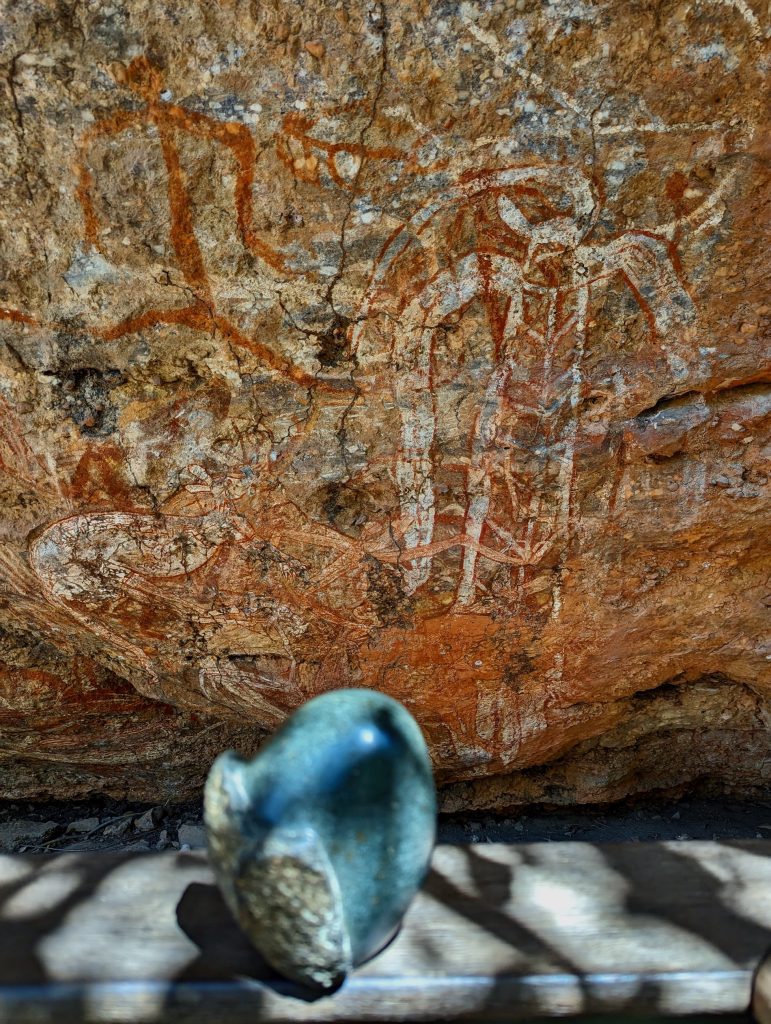 art and culture…..these rocks have seen artists since 20 000 years ….. one of the oldest galleries in the world…..pretty impressive!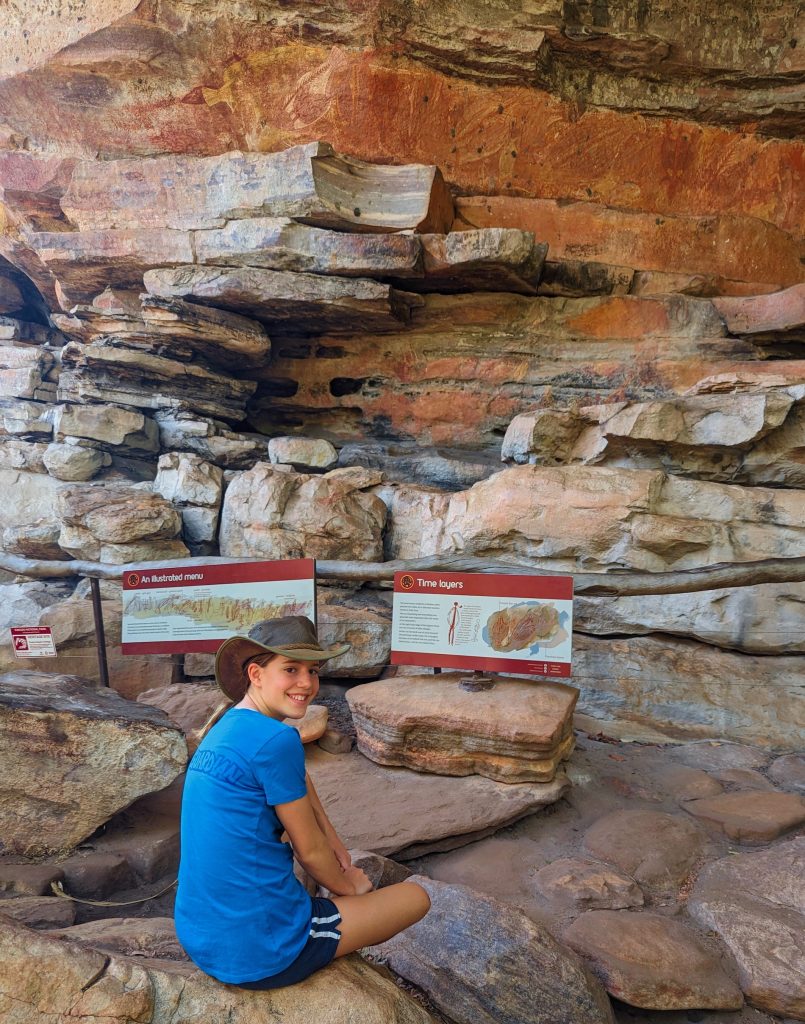 mora at main gallery / ubirr rock / kakadu np / northern territory 
but hey, we haven't talked flora and fauna yet….. 
all the wombats, bats, eagles, snakes 'n lizards, crocs and buffalos…. cause….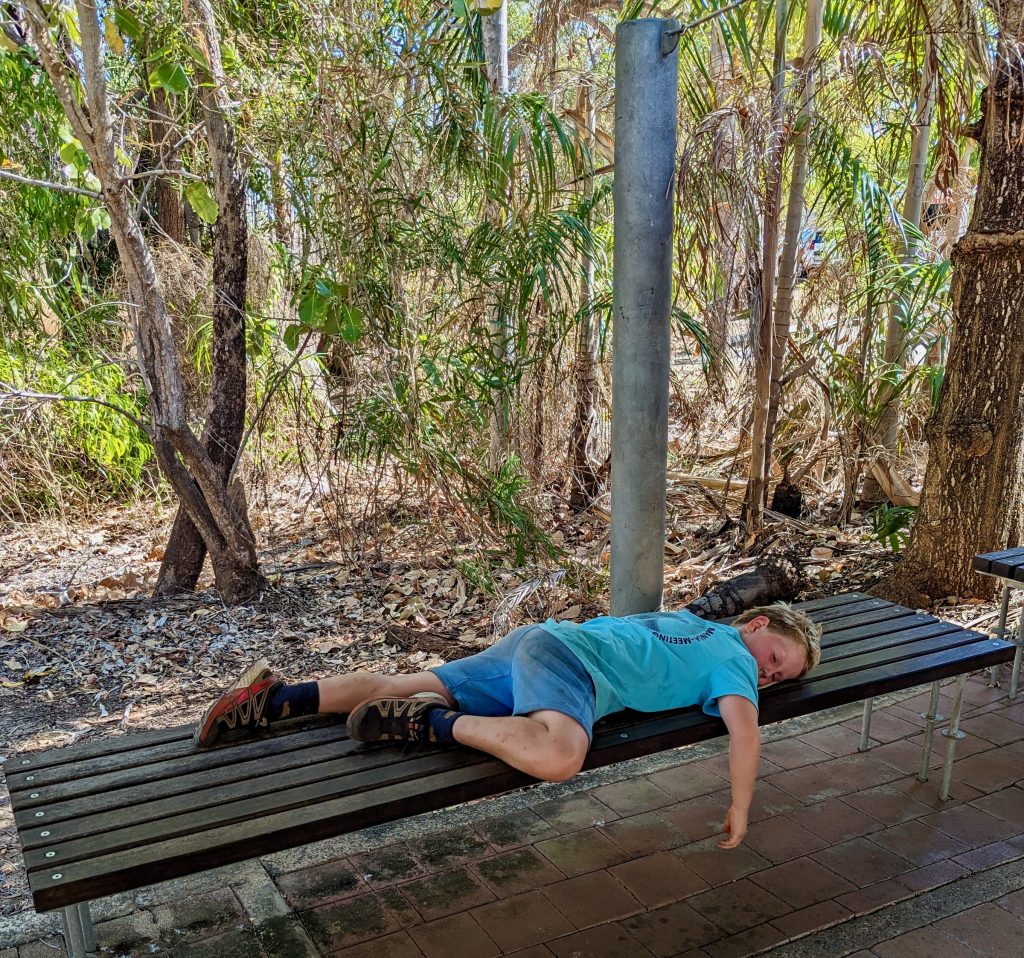 kids are grilled……sven after one of the walks in litchfield national park / nt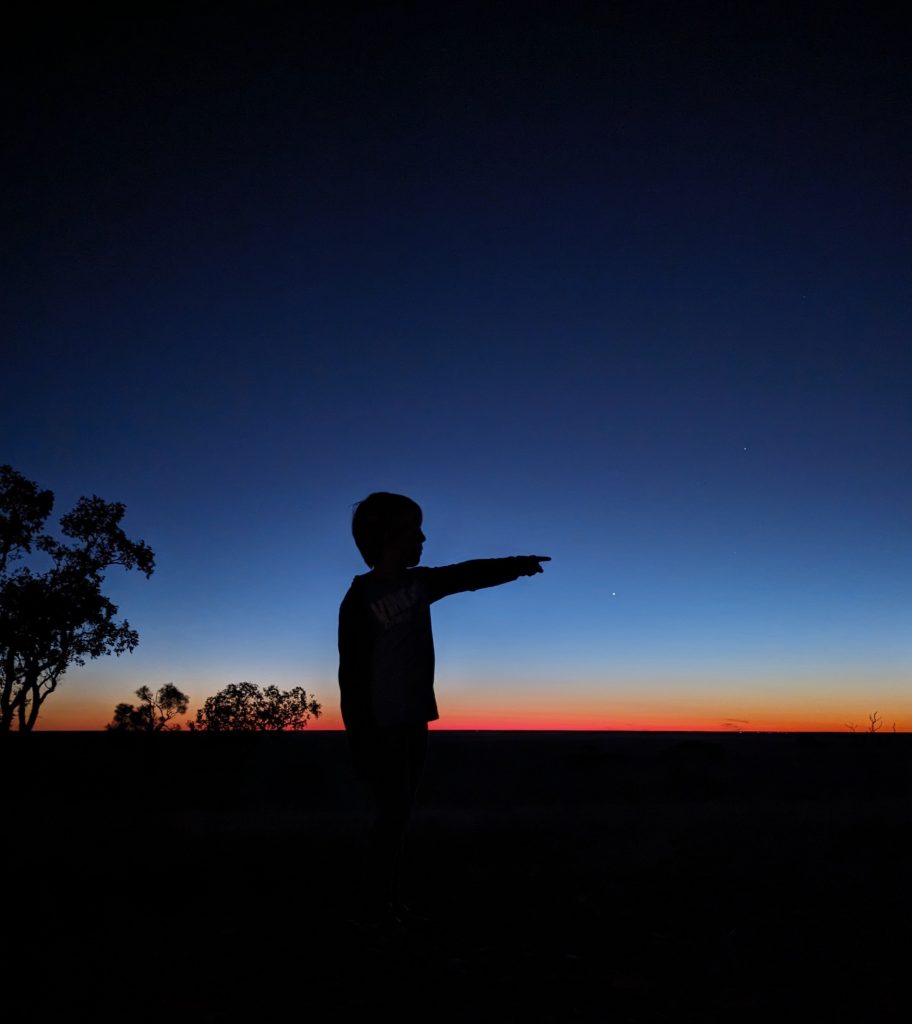 time to go to bed!
sven at mount oxley / bourke / nsw
……  6:30 pm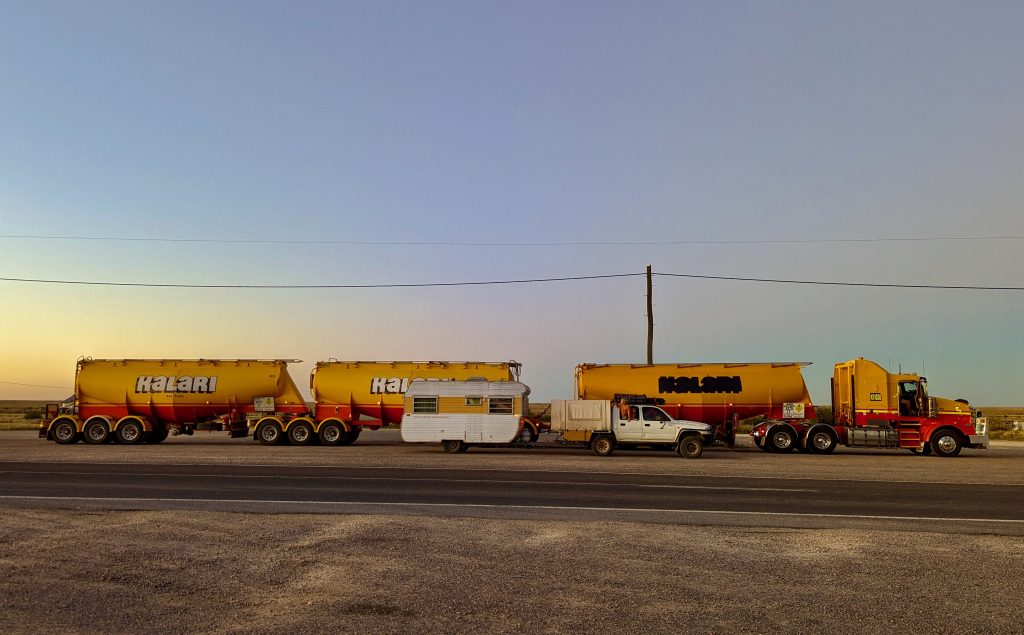 conclusion: as a lot of you might know, road transport works pretty fine out here….. the kids love waving hard at the truck drivers, and they happily reply with their noisy horns
data however, as we know, is a bit of a problem ….camping spots can be pretty OR have reception…..
so that causes a bit of a delay in getting our blog on air. but bear with us, we're getting there! check it out anyway! ….. buisman walkabout