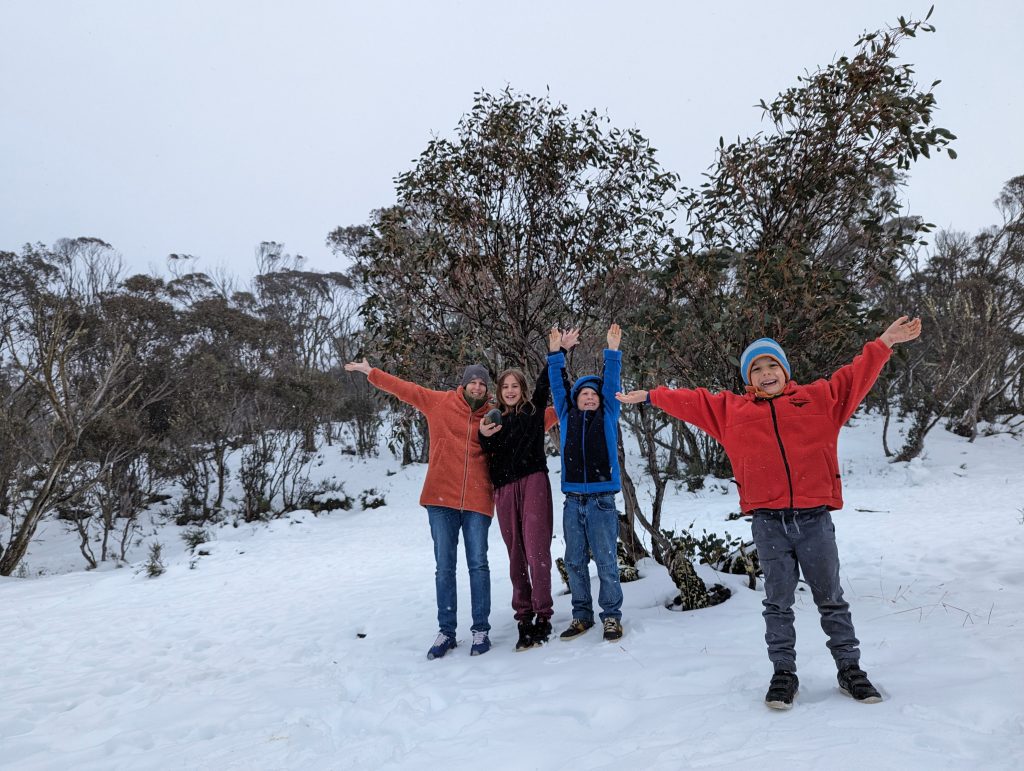 Today we took the alpine way from the snowy valleys to the Monaro. Starting in Tumbarumba we tackled the 1100m climb up to dead horse gap.
here, at an elevation of 1580m we had our southern hemisphere winter: condensed to a mere 30 minutes we had snow fall, wind and fog.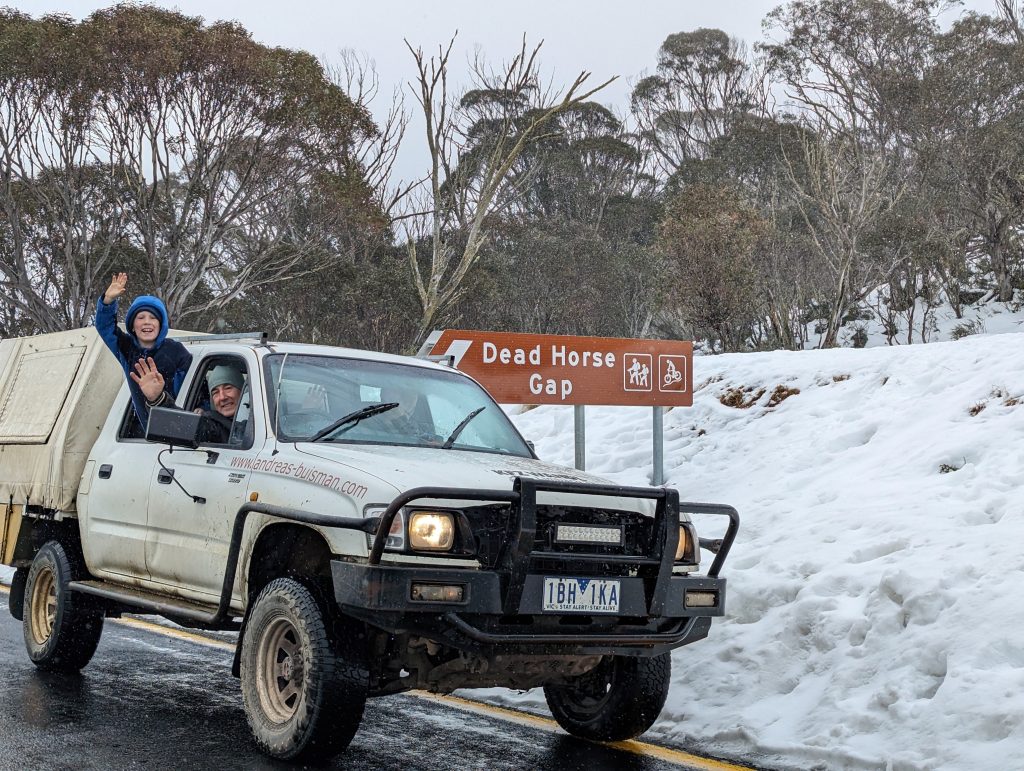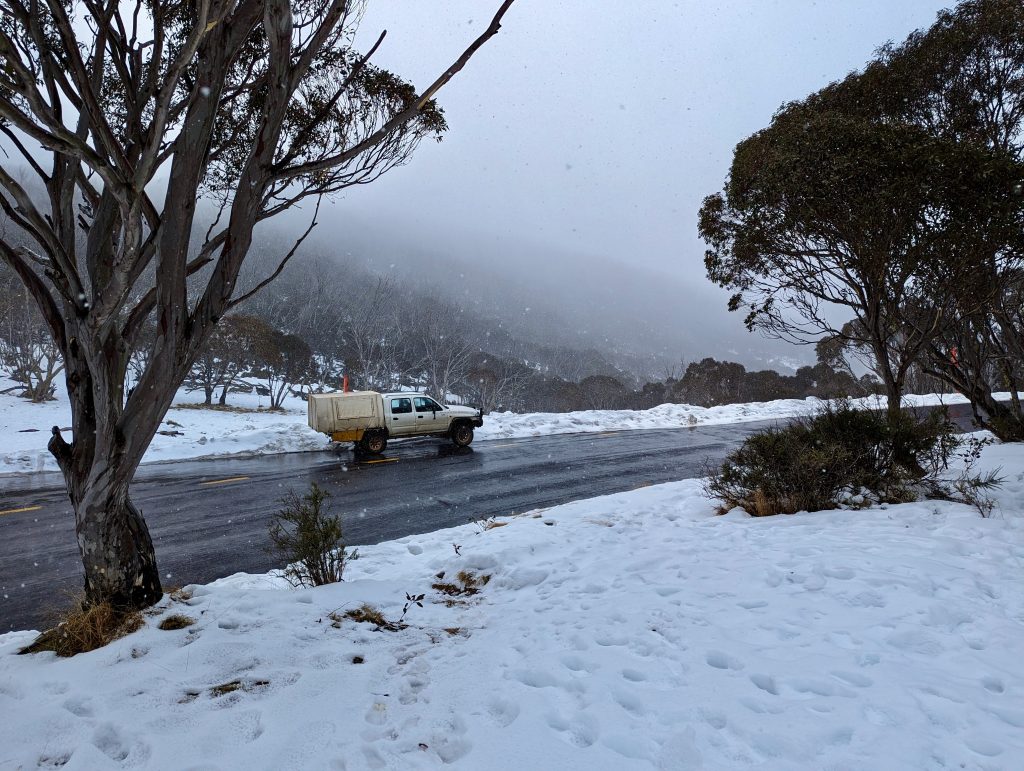 a few fotos and a couple of snow balls later we carried on past australias best known ski resort, thredbo alpine village, to stop at the wildbrumby schnapps distillery. 
So we did stick to the old tradition: snow first, then apres ski  
knowing brad spalding from our skiing days, i stayed here as an artist in residence 20 years ago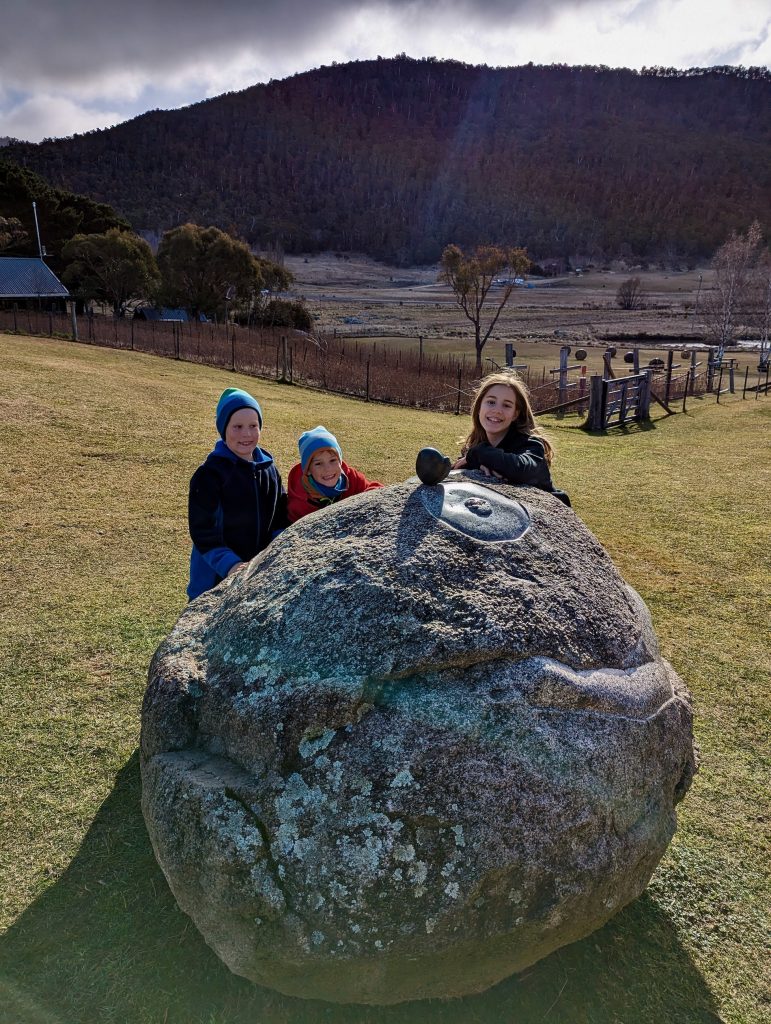 Wildbrumby over the years has added quite a few of my sculptures to their permanent collection, however some of my exhibits here are still on the market.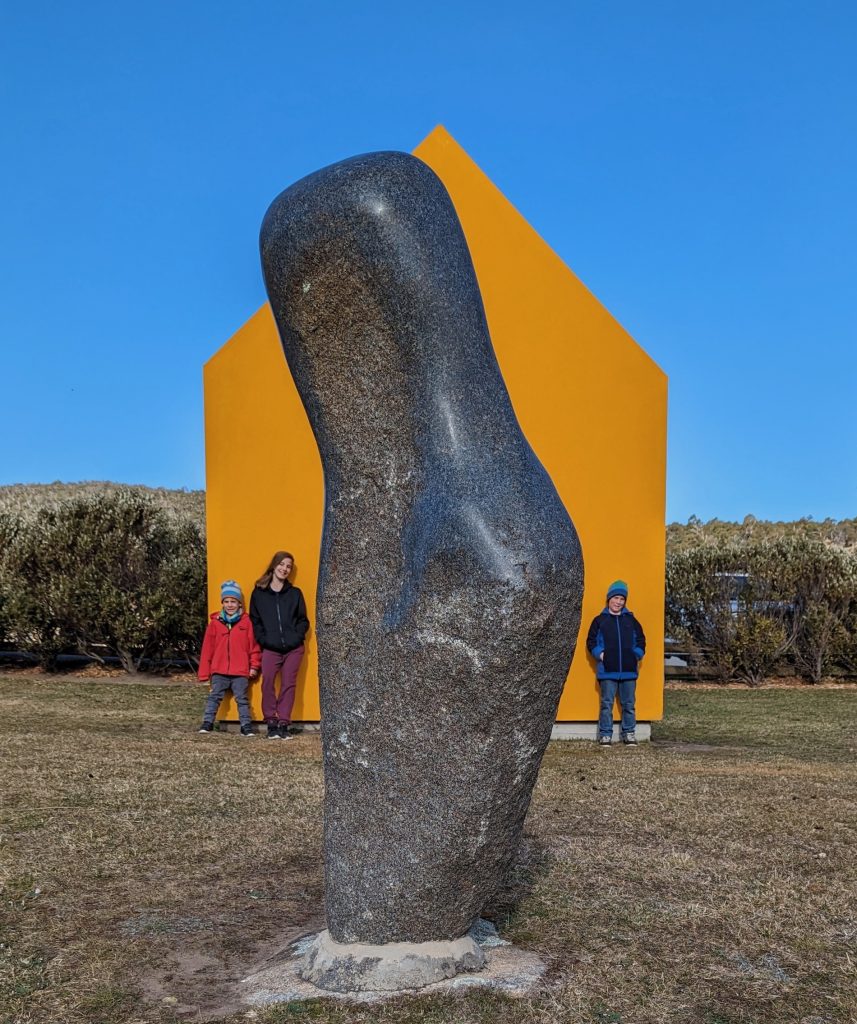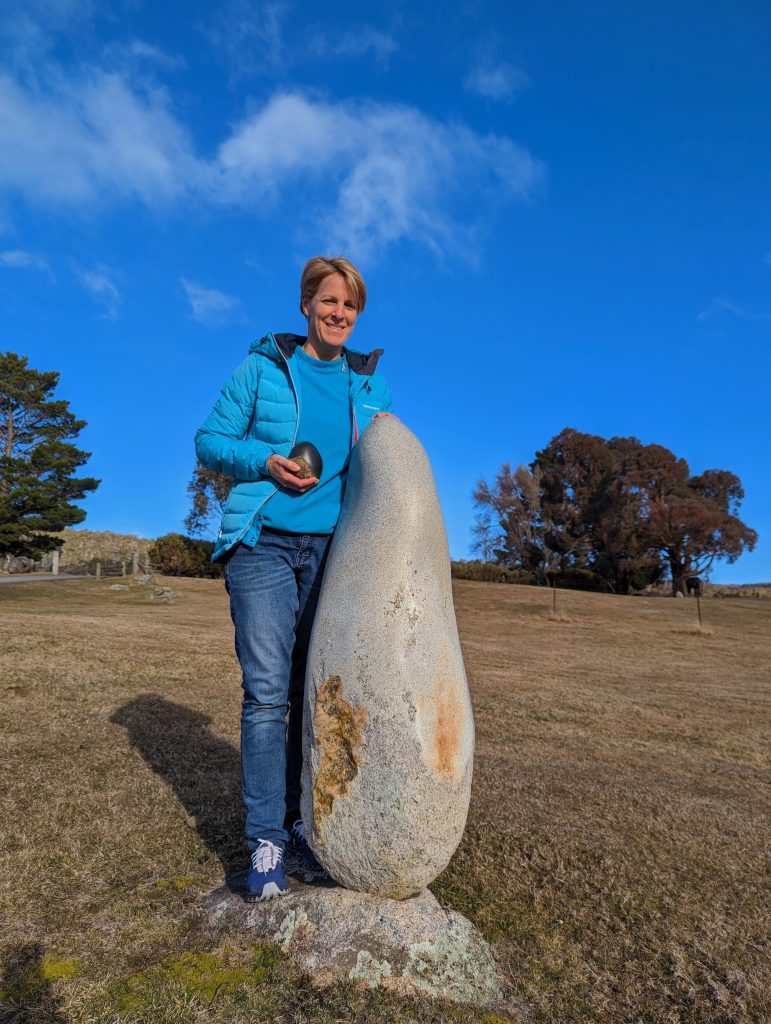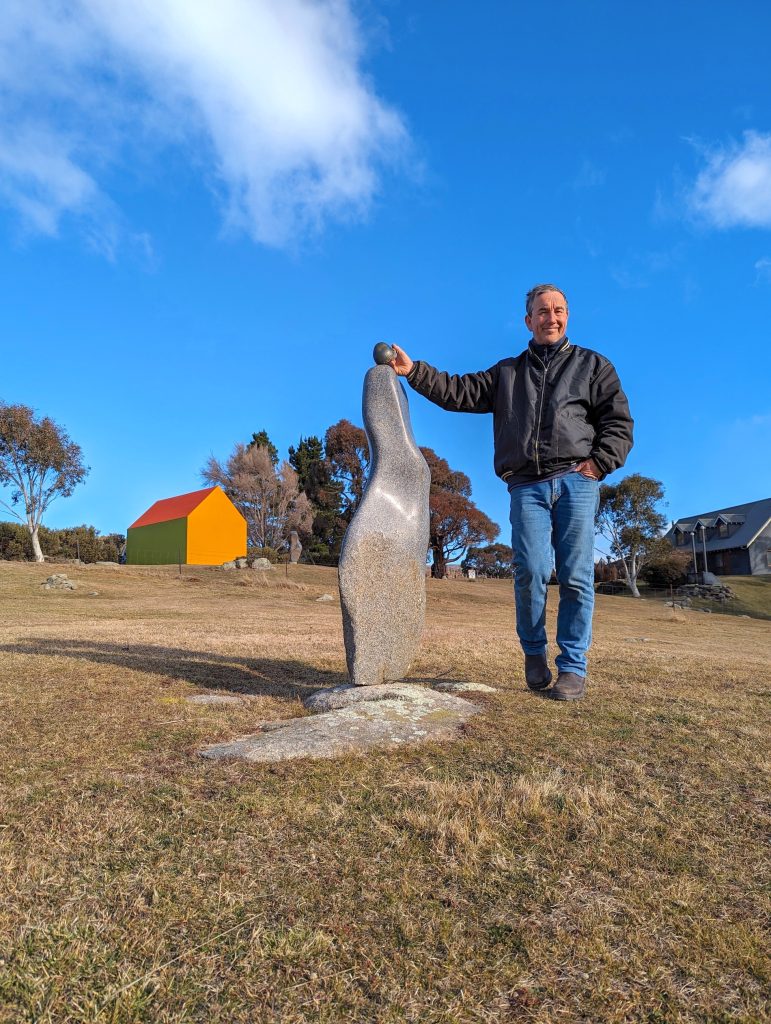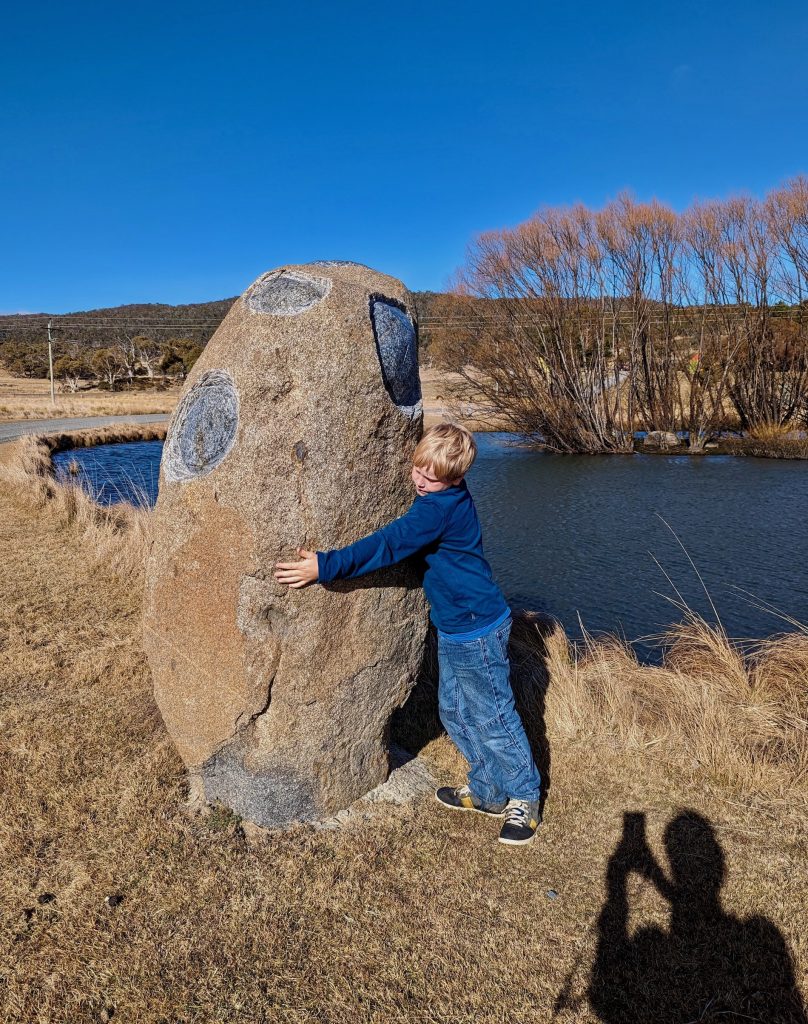 i also have introduced other well known artists to become part of this outstanding sculpture garden.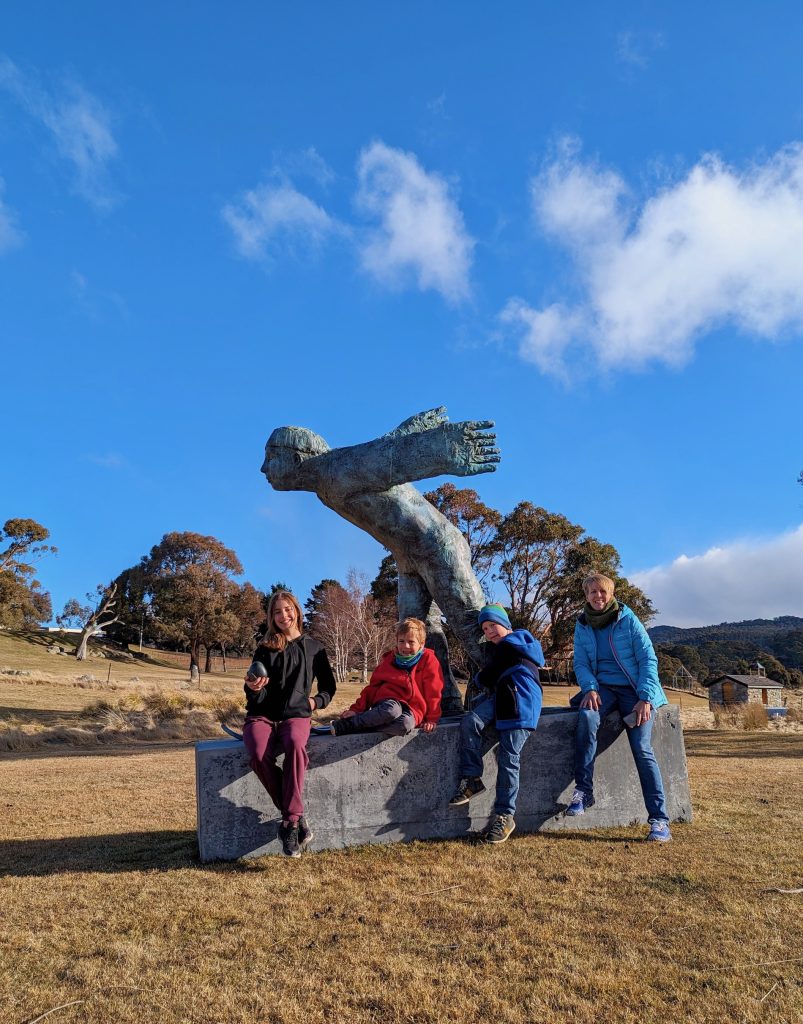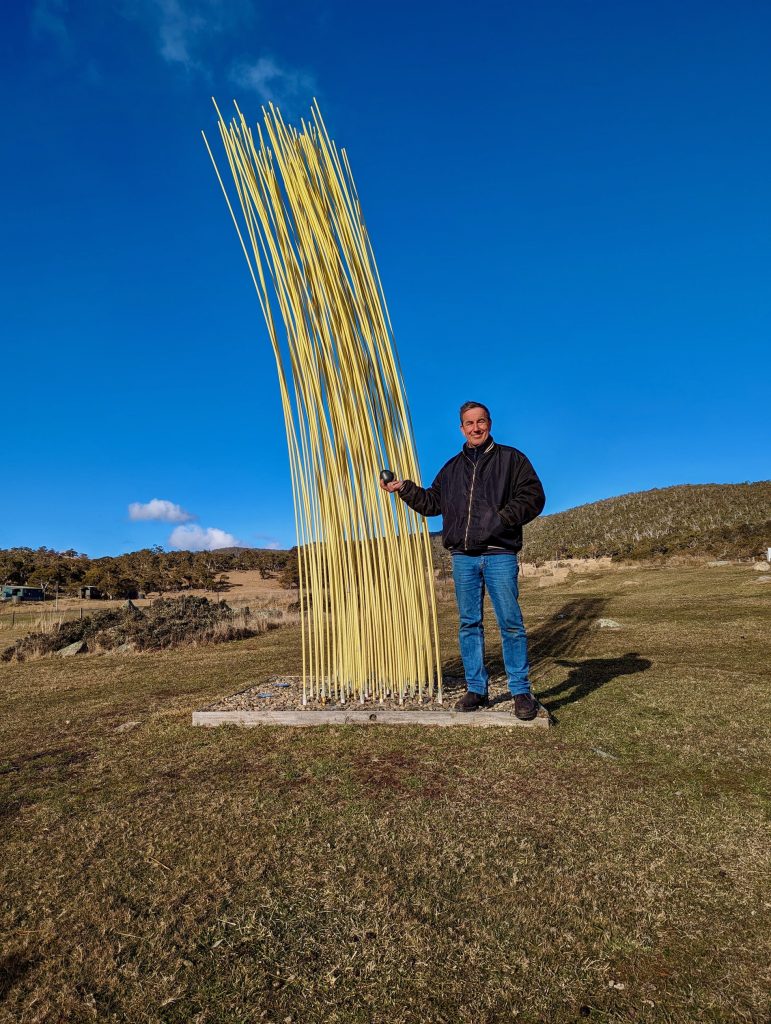 over all one must say this place sticks out in the snowy mountains and the capital region. good onya monica and brad spalding, well done!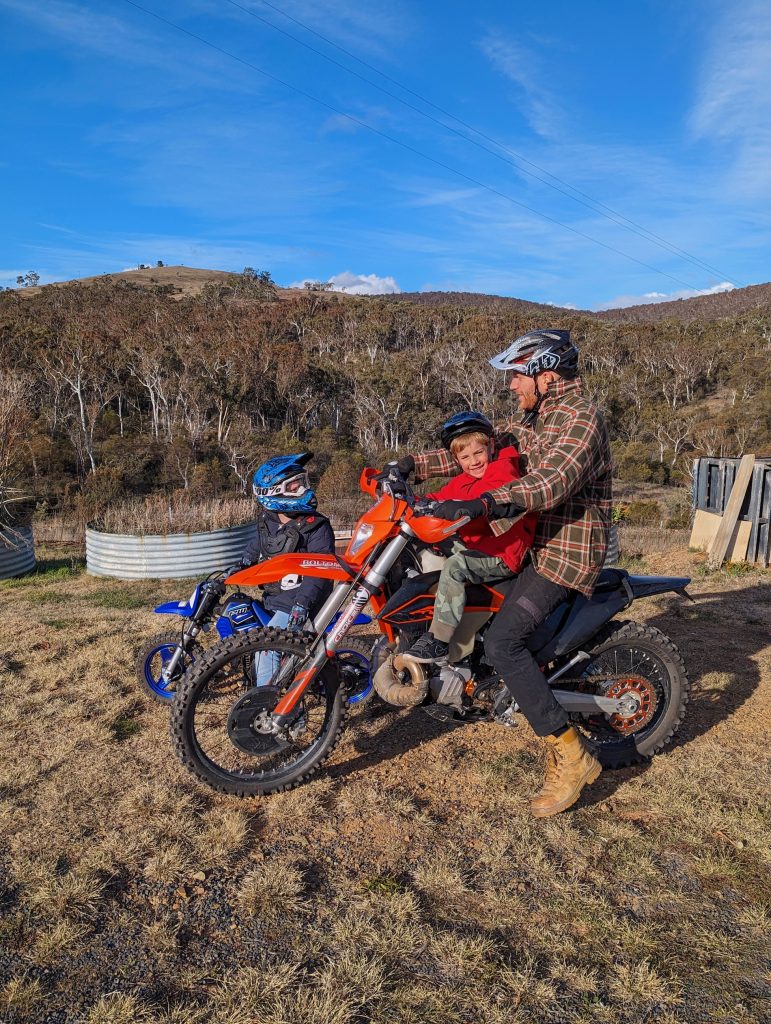 the next day we called in at long time friends mel and anthony. being a weekend anthony found some time to show the boys around the farm on the bikes. as they have never done such thing before, it's gonna be interesting to see how this story develops…. after all… lots of farms…. lots of bikes!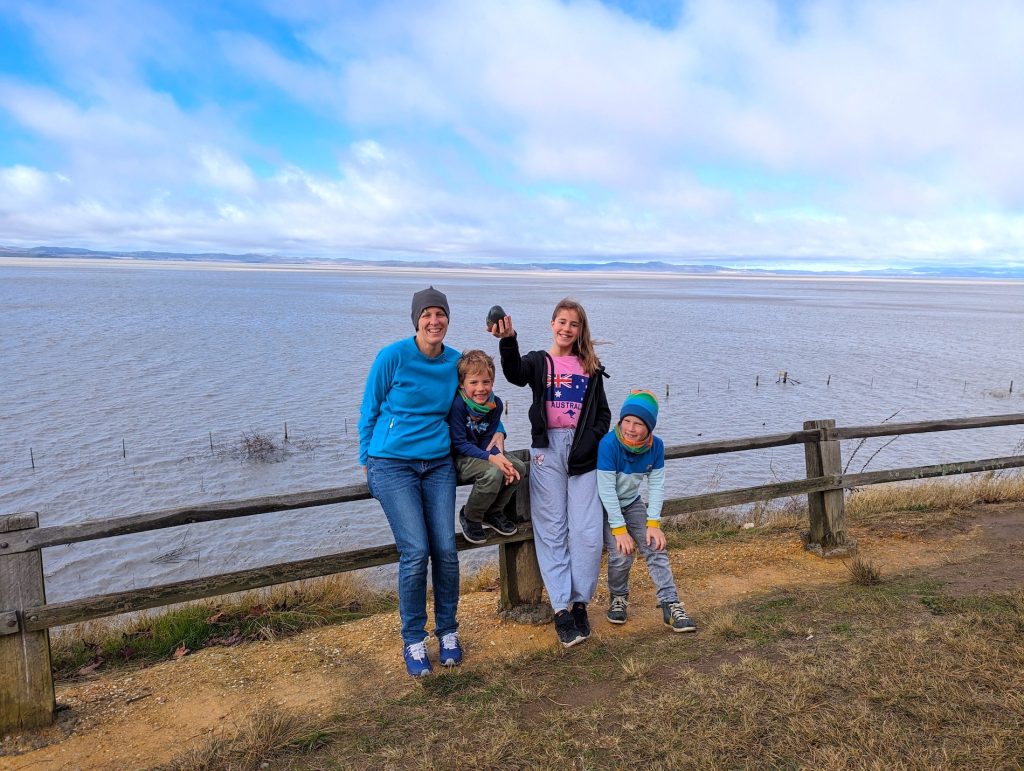 and then this! sandra and i know this place since more than 20 years. lake george. but it never had water in it!! and now it's 4 metres deep. there you go, never give up!